A flourishing new project for the youth of Greater Manchester and beyond. At present, Youth-SHINE is reaching out to young women aged from 11-25 years old through our weekly sessions at the BMHC. We also conduct seasonal residential trips for our members to experience new adventures. At Youth-SHINE, there is one thing that we all hold dear – our love for the future generation. This labour of love has been growing steadily since 2014, in the same way as it began – with a vision for a better future.
Adventure
Youth-SHINE aims to empower Muslim girls to engage in new activities by challenging them to push themselves outside of their natural comfort zone.
Confidence
Our Manchester girls group is run by women and for women in order to give girls the opportunity to express themselves through various avenues such as art, sports, public speaking and charity work.
TEAMWORK
Teamwork is in the base of our ethos at Youth-SHINE. Every week, in both our activity and learning sessions, the girls are strengthening their teamwork skills and learning the value of shared teaching and learning.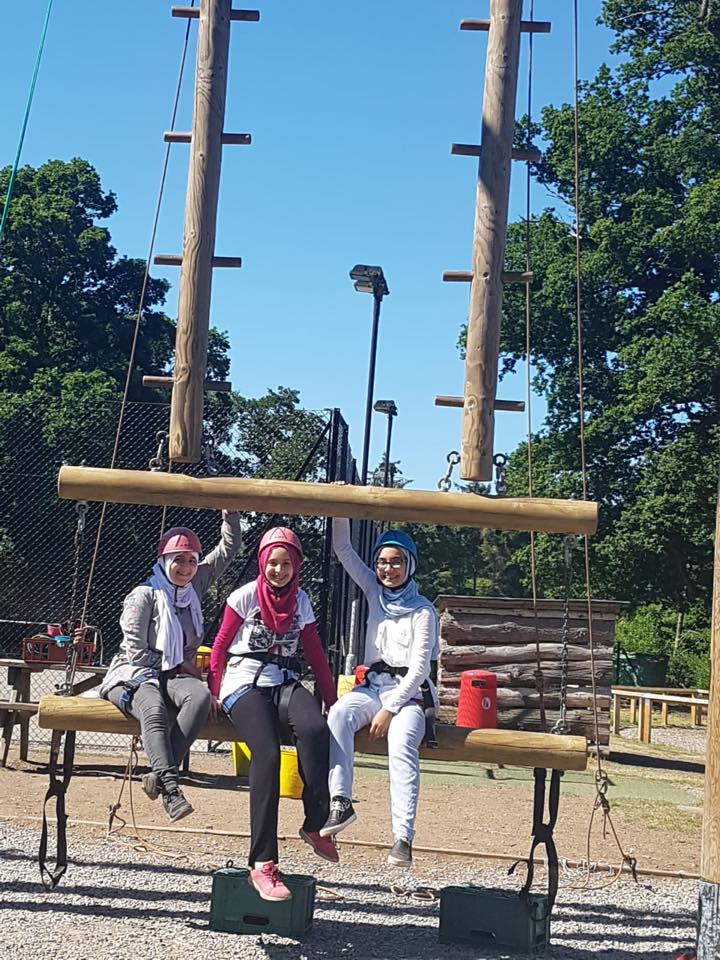 Friendships
Youth-SHINE works across the Greater Manchester area and our attendees come from a wide range of backgrounds and ethnicities.
This Month's Activities At Youth-SHINE
I started Shine as a young muslim girl with no place where I truly felt part of a community of people like me. Now that I have been attending regularly I feel I am part of a family where I can learn and grow with other young women like me and have fun alongside my peers.
Shine is a place where I can come and meet my friends and make new ones. We get to take part in some really fun activities that reinforce what we learnt.
I attend Shine because it gives me the chance to learn and have interesting conversations about my faith and the world.
Become A Member
Growing up can be hard but learning and growing with your peer group may help ease that difficulty. We empower our young women to take on challenges and support each other to transform difficulties into opportunities for growth and achievement.
Volunteer
If you have a desire to empower our youth and to help them shine their light to the best of their abilities, then please join us. We also welcome those over 25 years old who can be mentors to our young women and pass on the benefit of their experience.
Donate
You may not have the time to volunteer with us, but if you share our vision – then please help us to provide our young women with the infrastructure that will enable them to become future leaders and contributors to their local communities and beyond.